Product Description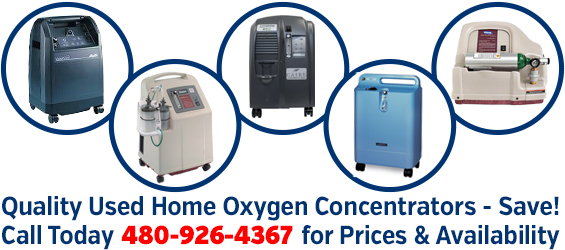 Pre-owned, Refurbished, and Used Home Oxygen Concentrators
Easy Medical Store's pre-owned, refurbished, and used Home Oxygen Concentrator inventory varies from time to time as we only like to offer the highest quality and top functioning models. We will not always have the same amount or models in stock, however we will try to find a model that will suit your needs. If you are looking to save money, check with us to see if your model is in the refurbished and used stock first for a much lower price. You will receive the same reliability. Please call us at 480-926-4367 for a current listing of used oxygen concentrators for sale.
A used stationary oxygen concentrator is a great idea if you need oxygen at night or for long periods throughout the day. The previously used or refurbished models will naturally have more "miles" on them. However, they prove to be long lasting and well-functioning units with very easy maintenance. They will be able to last you as long as you need it to while using them at home because they are designed and built to give you 24/7 continuous oxygen.

Give Easy Medical Store a call at 480-926-4367, you can see what is available and at a price we guarantee you will like.
Product Videos
Custom Field
Product Reviews